Lamin-X Foglight Covers - Ford Focus ST 2015-
SKU:
F149
Lamin-x Fog Light Covers precut for both the left & right sides of your Ford Focus ST (2015-). Includes handling tabs for easy installation. Protects your fog lights from damaging road debris. Choose Clear for invisible protection and/or Color films to add a bold style. Great accessories for your car.
Features
Transparent protection film that adheres onto your lens covers
Protects against hazing, cloudiness, or damage
Precut for both sides of your specific vehicle
Made in USA, 5-year warranty
---
Customer Reviews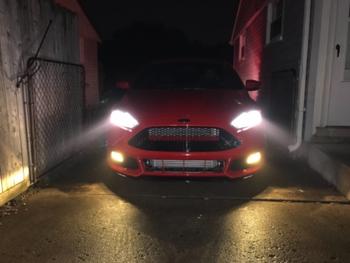 10/18/2017
Fog overlays
Absolutely love em. Tip for install! Line it up and the tabs on the film stick it to your bezels and then press film onto fogs and work air out n tuck em. 15 min job n you will love it!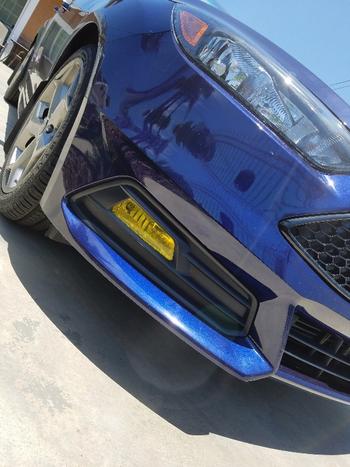 06/04/2017
foglight covers
perfect fit and easy to install 100% satisfied.
12/21/2021
Fog light covers
Easy application really nice effect very happy with them
Darren

Ireland
02/05/2021
Fog light tint
Excellent I would definitely recommend this product to anyone who wants fog light tint
Todd W.

United States
10/05/2020
Focus Fog Light cover
Works good but doesn't fit my 2016 Ford Focus SE Hatchback. Doesn't fully cover the fog light
Lance N.

United States
Hi Lance, thanks for your feedback. I looked into your order and it seems that you ordered the fog light covers for a Focus ST which is why they don't fit your Focus SE properly. Thanks again
11/10/2018
They are great!
They work great on my 2016 Ford Focus SE. they are diresct stick on. The only small issue that I had is that it didn't cover the whole lens. It left a little sliver of the lens still visible but you can only notice if you look closely at it. Other then that, great product!
05/12/2018
Laminate x fog light covers
It's a nice item but installing it is really aniging. They should of made it as one hole pice that covers the hole fog light I would b easyer install
Not sure what you mean as the fog light covers are one piece per light. You can watch our installation video on the product page.
01/23/2018
Great product
Easy to install and look great
06/01/2017
Easy install and looks great.
Easy install and looks great. Much cheaper than going out and buying replacement bulbs.
03/15/2017
Great service
Great over all service and very fast shipping I give you guys 5 stars should be 10 stars. Thanks brian
01/19/2017
Fog Light Covers
Installed these in about 10 minutes. Cleaned of the lens with some Windex and slapped them on. Looks great and without spending lots of cash on bulbs that burn out in a few months.