FSWERKS Custom Performance Program ECU Tune for COBB Accessport purchased from FSWERKS
SKU:
FSWTUNE-91
FSWERKS Performance Program Tunes for Focus ST 2013-2018:

Stage 1:  Stock Focus ST or with any Air intake and a Catback Exhaust system.
Stage 2:  Focus ST with FSWERKS Intake, FMIC kit and any Catback Exhaust system.
Stage 3:  Focus ST with FSWERKS Intake, FMIC kit and any Catback Exhaust system with 3" Downpipe [CEL will be present]
Stage 4:  Focus ST with FSWERKS Intake, FMIC kit and any Catback Exhaust system with Race Downpipe (No-Cat,) [CEL will be present]

Available for 91 or 93 Octane fuel and Ethanol e30 blend.  FSWERKS tune will be emailed in 1-2 business days.

THIS TUNE IS ONLY FOR THE ORIGINAL PURCHASER OF A COBB ACCESSPORT THAT WAS ORDERED DIRECT FROM FSWERKS
Applications:
Ford Focus ST EcoBoost 2.0L  2013 2014 2015 2016 2017 2018
---
Customer Reviews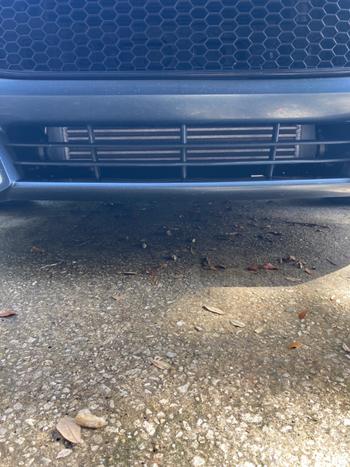 11/14/2021
Fast and super responsive
I would recommend fswerks to anyone raffi is super helpful and answers any questions very fast and actually takes the time to explain and give knowledge
Robert

United States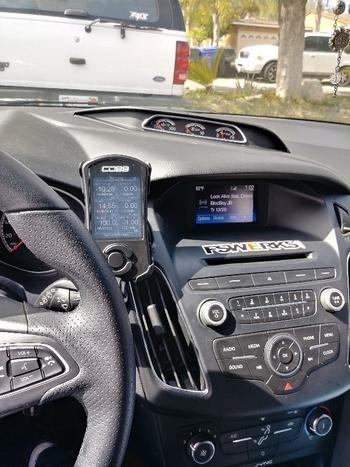 04/25/2018
Raffi was amazing. He is
Raffi was amazing. He is very helpful. I recommend him for any questions or help.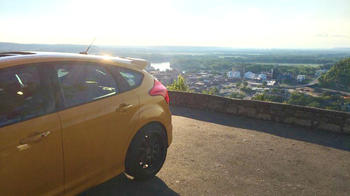 08/28/2017
E30 Custom Stage 4 tune
I have been tuned by Raffi for a little over 6 months now. Decided to take the next step on my factory turbo focus st and go with the E30 tune. Raffi promptly gave me a call after I submitted my order just as he does with everybody I know who has dealt with tunes through fswerks. An absolutely unbelievable tune was sent and I cannot be happier. Raffi is an unbelievable tuner and fswerks will be the only place I will be ordering from. Great company ran by great people.
05/31/2022
Stage 3 E30
Great tune! Pulls great with no negative corrections! Thanks!
Jon T.

United States
Thanks very much for your feedback Jon :-)
05/16/2022
Stage 4 93 and e30 tunes
The tunes are absolutely amazing and Raffi is always on point. Highly recommend not only the tunes but fswerks products aswell. Definitely the only tuner I'd feel comfortable going with.
carl c.

United States
Thanks very much Carl :-)
09/18/2020
stage2 + E30 custom. fanastic customer support.
Raffi knows what's up. Call him with questions and he will explain what you don't understand. Ask him to blow your motor with too much boost and he will refuse. This guy knows what he's doing with your car. I've had other tuners that will reply to you with one word. Raffi is personable and puts in effort to make sure you're happy and your motor is safe. He really knows how to tune. His maps run incredibly smooth across the entire RPM range and make amazing power. The tunes are affordable and just work every time. Its not posted on the website (so it may be a limited time thing) but he does E30 tuning too!
Heston B.

United States
Thanks for all the kind words Heston :-) Raffi
05/18/2020
Stage 1 in NY
I had a mis-matched serial number on my AccessPort, so I couldn't use the map Raffi sent to me. I called FSWERKS and spoke directly to him and he cleared up the matter quickly. In New York State we have 93 octane, but one chain of gas stations (Stewarts) sells 91 octane E0, no alcohol, so that's the tune I chose. FSWERKS tune is much better than the COBB OTS tunes, and right now I'm loving it!
Mike M.

United States
10/30/2019
Big difference
Huge difference between fswerks tune vs cobb standard stage 2. This tune breaks the st loose 1-3 gear.
lester a.

United States
07/27/2019
Stage 4
Raffi got the tune over to me very quickly. Very easy to transfer from a file in my email to my accessport. Even easier to flash the car. Power difference from stage 1 to stage 4 is very noticeable and seems very much more linear. Highly recommend the stage 4 if you have the supporting mods.
10/12/2018
FSWerks Stage 1/2 Tune
Raffi is the best and only tuner I've dealt with. His tunes are amazing and put out great power. Super knowledgeable and personable. 10/10 for sure.
09/19/2018
FSWERKS STAGE 2
I send them a message and told them what I wanted and the next day I had it. By far best company I have ever dealt with and the tunes exceed your expectations. Thank you and keep up the good work!
05/09/2018
Lots more torque!
Flashed with no problems, and the increased torque was immediately noticeable! This is how our cars *should* run!
01/23/2018
Unlock the power
After installing an aftermarket intercooler, I was looking for something that's a step above the stock Cobb stage 2 tune. I had an old version of the FSWERKS Stage 1 tune from back in 2013 and it was great. Now, with the latest stage 2 tune, it's just awesome. The car really comes alive and it pulls very hard. It's noticeably more powerful than the Cobb OTS tunes. Thanks!
12/11/2017
Stage 4 Beast Mode
I have worked with Raffi a few times with different stages of tunes for my 2014 FoST. Raffi is ALWAYS prompt with his responses and answers all of my questions. I finally flashed my ECU with Raffi's Stage 4 tune. The car runs soooooo much better! It demolishes any Cobb OTS tune that comes standard with the AP3. The power comes on quick and comes on hard when I want it to. This is definitely a great tune for an already fun car!
06/02/2017
Great stage 3 Tune!
The tune arrived promptly comeplete with custom idle, launch control and flat foot shifting preferences I ordered. My Focus ST purrs running the tune, with great turbo reaponse and minimal lag.
01/08/2015
Awesome cusomer service!
Raffi took excellent care of me. Within a matter of hours, he had sent me a new stage 3 tune, made adjustments as I requested, and answered all my questions. Could be my favorite tune at the moment!
01/08/2015
Excellent service and performance!
FSWerks has been a consistently good experience for me. They got back to me within hours and the tune is performing great. 10/10
12/12/2014
Way better than expected
A+ guys!!! I have been a cobb fanboy since way back and it hurts to say it but the FSWERKS tune blows any cobb ots maps out the water. Like night and day, literally. Very impressed and happy to say the least!!!