FSWERKS Green Filter Cool-Flo Race Air Intake System - Ford Focus Duratec 2.3L/2.0L 2003-2011
SKU:
FS016GB
The FSWERKS Cool-Flo Race air intake system fits all 2.0L and 2.3L Duratec engines from 2003 - 2011. This is a true cold air intake system that situates the air filter in the lower front region of the car, away from ALL engine heat. The Cool-Flo Race air intake system utilizes an easy to install one piece design that uses 3" mandrel bent steel tubing along with a laser cut MAF sensor housing and brackets. Other features include tig-welded construction and coated with wrinkle black powder coat.
Intake Tube
• Mandrel bent steel construction 
• Wrinkle black powder coat
• Tig-welded

Connecting Hoses 
• High temperature resistant 
• Three ply silicone construction 
• Oil resistant
• Stainless steel hose clamps

Green Air Filter
• Extra pleats used for maximum surface area
• Super strength to withstand engine intake pressure
• Pre-oiled with Green Filter Oil
• Limited lifetime warranty to the original purchaser

Note:
Our intake systems are not CARB Exempt. 
Fitment:
Ford Focus Duratec 2.3L 2003 2004
Ford Focus ST Duratec 2.3L 2005 2006 2007
Ford Focus Duratec 2.0L 2005 2006 2007 
Ford Focus Duratec 2.0L 2008 2009 2010 2011
Other SKU's: FS016, FS016B, FS016G, FS016GB
---
Customer Reviews
06/13/2020
Richard B.
United States
Sounds amazing
Removing the factory intake proved to be the most time consuming yet install is simple. Sounds amazing on start up and Acceleration. Great product and great price. Very happy
Wow! Uncorked
Install was easy as hell, Paired with the race exhaust, header, Brisk spark plugs, and 93 octane tune this realllly opened it up. Above 4000 rpm it almost feels as if you're giving it a little shot of nos. Don't get a tone of induction noise from it or at least that I can hear but it really woke up the car. Well worth the 200$ would highly recommend buying it if you want to feel a bit more power.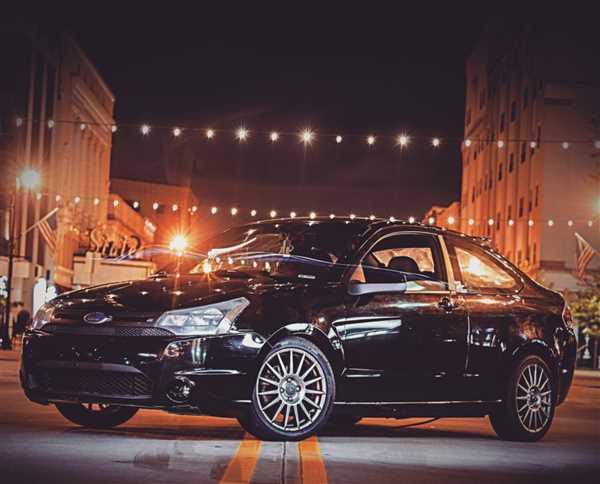 05/21/2020
Sylan H.
United States
Cool flo intake
Works as it should and as always great quality
04/23/2020
Tyler S.
United States
Great CAI
Iv has it on for 3 weeks now loving the power and sound before the car felt like it was going to explode at about 3000rpm now it loves to get 4-5000rpm smoothly
04/01/2020
Phillip M.
United States
Choke point in middle of tube
This product is absolutely garbage if you want performance. The tube has a choke point at the mounting bracket that reduces the ID to less than 1.88". That's smaller in diameter than the stock throttle body. To make flow even worse it has the MAF sensor tongue in the middle of the choke point. This product will starve your engine for air and make any other intake improvements obsolete.
Hi Phillip, We are disappointed to hear your comments on our Cool-Flo intake. First of all the middle section of the intake is intentionally reduced to 2.5" tubing so the car doesn't give out CEL codes. Unfortunately the Mass air flow sensor on these cars don't run properly if the tubing is all 3". Also the actual ID in the middle section is 2.40" NOT 1.88" Lastly the MAF sensor fitting on the tubing is in the same location and depth as stock unit allowing it to work properly with the engine pcm. This does not starve the engine in any way. If you have any questions please contact us at 714-693-2555. Thank you
#FSWERKS - TAG US ON INSTAGRAM AND GET SHOWN HERE!