Firewire Cable for SCT X3/X4 and Livewire TS
SKU:
FSSCTFW
Firewire Cable for connecting the SCT X3/X4 or Livewire TS to firewire port.
2 Channel Analog Input Cable
OE SKU: 9068
Instructions here: http://fswerks.com/sctfirewire
---
Customer Reviews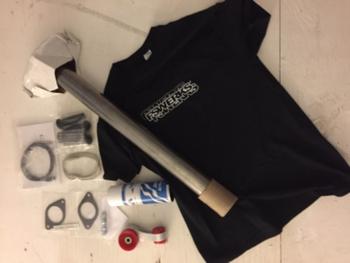 12/14/2017
Handy to have
This is a nice tool to have if your looking to get everything out of your tuner I wanted to pick one up in case they happen to become unavailable soon. A little surprised that this is not incuded in the box from the manufacturer ..but hey atleast FSWERKS conveniently offers it to us
12/04/2020
Asking for a review
Can't answer never received product
Justin S.

United States
Sorry for the delay Justin. It seems that the US Postal Service finally delivered your package on December 10th. Thank you
05/27/2020
It works
Im not sure how I can review a wire, but it does the job
Garrett M.

United States
07/30/2018
Fire Wire
ordering and Delivery super easy
04/25/2018
Exactly what I needed
For a few bucks more than a FireWire from a store, you get this cable with the ends all ready to strip and splice, a reference to which wires go to what (so you don't have to use a test light and figure it out yourself), and FSWERKS sent a nice guide on how to wire it with most of the current widebands on the market. For the price I payed I am very satisfied.
06/01/2017
Awesome!
This item is recommended if u want to datalog from your x3 or x4. Great customer service!