H&R Sport Lowering Springs - Ford Focus 2014-2018
SKU:
28782-1
New H&R Sport Springs designed for the new Ford Focus Hatchback/Sedan 2014+
Lowers vehicle approx. 1.2" front and 1.3" rear.
Fitment:
Ford Focus Hatchback S, SE, SEL and Titanium 2014 2015 2016  2017 2018
Ford Focus Sedan S, SE, SEL and Titanium 2014 2015 2016 2017 2018
---
Customer Reviews
01/06/2020
Excellent!
Put on 2014 SE gave it the look I wanted and did not comprise the ride. I do recommend getting an alignment, the toe was a little out on mine due to lowering it. One thing to note is the rear camber cant be adjusted, I have about 2 degrees of negative camber in the rear after putting these on, but the toe is fine after alignment.
Ryan S.

United States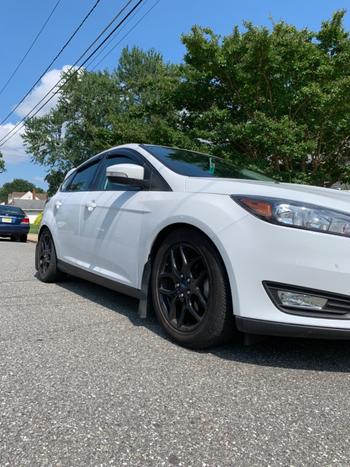 07/11/2019
H&R lowering springs
Installation was a little tough but that was to be expected. The Fitment is nice and quality of springs was very nice.
Zachary m.

United States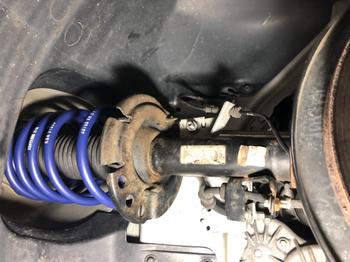 02/23/2019
H&R lowering springs
Item was good but the box came with a hole,the hole looks like it was used to put stickers in the box. It wasn't a problem but just seems like poor quality control. Overall I really like the product and I i was happy with the service
07/11/2020
2014 Focus Focus SE lowering springs
overall experience was excellent
Orville R.

United States
03/29/2017
Just Right
Not silly looking, just right. Well worth the money to tighen up the stance and give you a little more control.