Cobb Polyurethane Exhaust Hanger Kit - Ford Fiesta ST 2014-2017
SKU:
501001
Having trouble with your aftermarket exhaust moving around too much during spirited driving? The COBB Polyurethane Exhaust Hangers will keep your exhaust firmly in place no matter if you're taking the long way to work or rowing the gears at the track! This kit includes all 3 hangers needed for your exhaust.
To help reduce excessive exhaust movement that can lead to the occasional rattle or rubbing, we offer highly durable Urethane exhaust hangers which are an exact replacement for the factory units. The urethane mounts are much more rigid than the soft, factory rubber mounts and come in handy when your exhaust system occasionally taps the subframe or exhaust tunnel during aggressive driving.
Polyurethane Construction

Reduces Excessive Exhaust Movement

Quick Install

3 Two Hole Conventional Hangers
---
Customer Reviews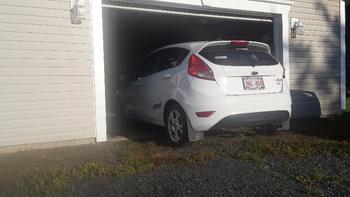 09/04/2017
Great purchase!
Stopped a lot of the rattling and most movement from the exhaust! It gave my exhaust sound life again as it stopped swinging around frantically from the worn out rubber bushes ford provide!
11/22/2021
Cobb exhaust hangers
Great! Got rid of my exhaust rattle that was killing me.
Jordan K.

United States
06/01/2017
Cobb hangers are the best!
Pretty easy to install with some wd-40. Love them. Exhaust doesn't rattle against my tow hitch =]
06/01/2017
Exhaust Mounts
The mounts a great at reducing the movement of the stock and modified exhaust piping. However, with that being said, there is still movement of the exhaust under the car which is quite audible under larger bumps and/or driveways. I can't help but think there should be another hanger under the chassis from the factory.
09/14/2016
Excellent service and great exhaust!
This exhaust went in great and sounds awesome. I really like that this exhaust doesn't sound raspy or too loud. Also used the COBB hangers. Thanks FSWerks!