---
Customer Reviews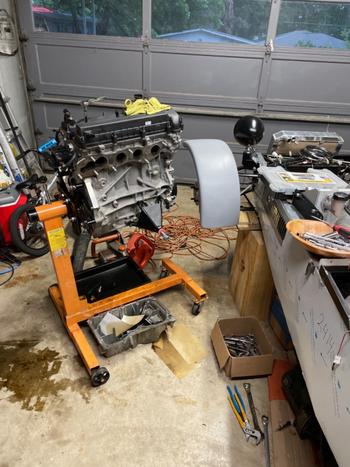 05/12/2021
Clutch for my Caterham
Through the help of my sales/tech guy, I was able to find the exact clutch and flywheel package that I was looking for! I got the feeling that the employees there we're rooting for my project and genuinely wanted to give me the best advice possible on what to get. I have not installed the clutch and flywheel package in my car yet, so I can't comment on that. Though I am 100% confident that it will be exactly what I needed. K Prices are good. Shipping was on time.
Glen N.

United States
09/01/2022
57k 2.3l
I recently blew a hole in my block and after looking for a new engine, nothing popped up. I ended uo finding a used 57k mile motor to which I replaced the flywheel to a solid flywheel and used these bolts as hardware for the flywheel and they went in perfect.
Mario G.

United States
03/29/2022
Great customer service
Item was good but they reached out to me to confirm what I needed and was able to provide a better product. Thank you
Benjamin M.

United States
07/20/2021
Great!
Been in there almost a year, works great, perfect length for putting on a single mass flywheel.
Thomas S.

United States
11/19/2020
Clutch kit
Have not able install yet, but everything looks very good
MATTHEW W.

United States
02/12/2020
Bolts are too short for my flywheel.
Unusable. 1/2" too short for my stock flywheel on my 2.0 Duratec. Reused my stock bolts.
Randy J.

United States
These bolt are for the exedy clutch kit as mentioned. thank you
06/04/2019
Great
Great, needed for clutch job
Matthew S.

United States
06/19/2017
Good price, quick shipping.
The price was good, and I received them within a few days. Not bad for ordering something from the west coast while living on the east coast.