FSWERKS 8mm Spark Plug Wires - Ford Focus 16V Zetec/SVT
SKU:
FS060B
Why should you replace your original wires? Here's a few reasons: FSWERKS High Performance 8mm Spark Plug Wires provide better conductivity and more spark. Better conductivity and more spark means improved throttle response. The Mag-Wire ( suppressed wire w/spiral wrapping ) that we use is rated at 250 ohms per foot, which is the highest amount of spark you can use without radio interference. Compare this to the 2,000 ohms per foot rating of your factory wires ( less ohms=better performance ). And we use factory connectors for the best possible fit along with 100% double silicone jackets. FSWERKS wire sets will withstand temperatures as high as +650°F and as low as -65°F. All wire sets come with a Limited Lifetime Warranty.
Available in Blue, Black, Yellow, Red  
Fitment:
Ford Focus 2.0L 16V Zetec 2000 2001 2002 2003 2004
Ford Focus 2.0L 16V SVT 2002 2003 2004
---
Customer Reviews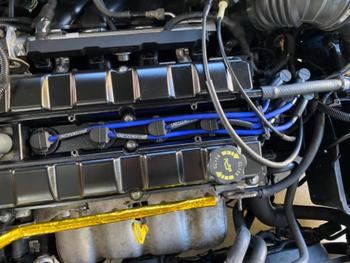 09/06/2023
Last set you will ever buy!
Only set you will ever need to buy! Highly recommend!! Fit is perfect.
Alex R.

United States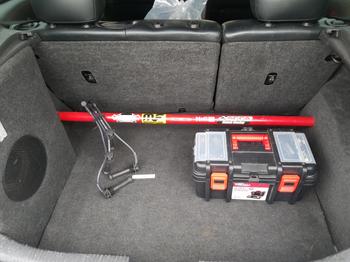 07/17/2020
Love these lug wires
Car idles at 800 now. Steady. Used to flutter around 700. Love this purchase.
DERON B.

United States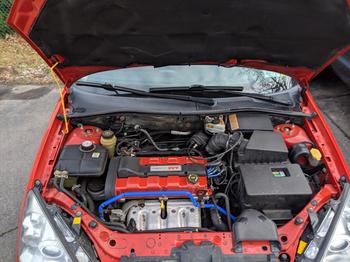 04/25/2019
Solid wires, good look
The quality of these wires is superior to most spark plug wires Ive purchased in the past. It's hard to notice a difference if you don't have good plugs or you don't have a good ignition coil. Overall great wires, recommended over other replacement's and over stock.
03/03/2022
2002 ford focus zx5
Run smooth Fit like oem Looks great in the engine
Luis H.

United States
05/19/2020
Great Priduct
Great product with fast shipping!!!
Steve R.

United States
05/03/2020
Carlos O.

United States
01/27/2020
Fs werks spark plugs wires for SVT FORD Focus
look like good quality hoping for good durability.
Jestin K.

United States
02/20/2019
Quality
Fit perfect. Looks great
01/21/2019
Love these wires
Put these wires on my focus and notice that shes alittle peppy I love these wires
01/21/2019
Love these wires
Put these wires on my focus and notice that shes alittle more peppy now love them
11/28/2018
Great parts and excellent prep
These wires, combined with the SP463 copper plugs gapped to 0.060, seemed to make my 03 SVT more peppy. I noticed the most difference in throttle response -- just a bit more responsive to input. VERY IMPRESSIVE prep work from the factory -- the lengths of all 4 wires were PERFECT, they were labelled for the correct cylinder, and already clipped together ready to go. That means it was about a 5 minute install. Even comes with just the right amount of dielectric grease. Good job FSWERKS. You've gained a customer. Assuming this car survives the next winter...
12/19/2017
I Got The Yellow Ones
2003 ZX3. Went on pretty easy. At first I didn't notice the little grease packet, so I had to take them off again and apply the grease. Hit 200k miles, so I figured it was time. Also did new plugs, so I can't say which improved things the most, but the car definitely feels better off the line.
10/25/2017
Focus SVT Spark plug wires
I ordered the wires in red, it looks great and it helped stop my misfiring issue
12/22/2016
Plug wires
Awesome looking plugs but the wires arent long enough to plug them in... unless you take ur distributor off.
Unfortunately we had sent you the wrong set and the replacement wire set should have fixed the problem you encountered :-) Thank you
11/01/2016
Best spark plug wires on the market!!!
FSWERKS specializes in aftermarket parts for the Ford Focus so of course I highly recommend their products! Fast shipping and quality parts you couldn't ask for a better company!