FSWERKS Stainless Steel Catback Stealth Exhaust System - Ford Focus TiVCT 2.0L 2012-2018 Hatchback
SKU:
FS027Q
We use 2.5" diameter mandrel bent T304 stainless steel tubing in our designs for maximum flow and horsepower. FSWerks systems come with our exclusive stainless steel high-flow straight-through design muffler and are finished off with a beautifully polished 3.5" angle cut T304 stainless steel tip. Also included are the necessary clamps and hardware to allow for an easy installation. All our stainless steel systems are backed by a 5 year limited warranty.
Stainless Tubing
• Mandrel bent heavy wall T304 stainless steel construction
• Provides optimal flow
Precision Welding
• Tig and Mig welds are used on our system

Stainless Steel Flanges and Hanger Rods
• All of our exhaust flanges are laser cut out of T304 stainless steel and our hanger rods are cut from solid bars
Dual Angle Cut Tip
• Precision angle cut tip for agressive look
• Welded on stainless steel with etched FSWERKS logo



Optional accessories you may be interested in:
Wurth Exhaust Assembly Paste

Fitment:
Ford Focus TiVCT 2.0L  2012 2013 2014 2015 2016 2017 2018 Hatchback. Fits S, SE, SEL and Titanium models.

IMPORTANT : Comes with all necessary gaskets, clamps,  and mounting hardware for assembly. DOES NOT require welding!
---
Customer Reviews
07/21/2021
Worth every penny
I bought the fswerks stealth exhaust recently and I couldn't be happier. It has helped with my throttle response, gas mileage, and feels a bit more powerful. Its not too loud but not quiet either, which is what I was looking for. It creates a deep rumbling noise and has definitely woken up the car! Definitely recommend it as it is worth it. This exhaust plus a cold air intake (which is what I have) is the perfect combo. Thanks fswerks!
Al A.

United States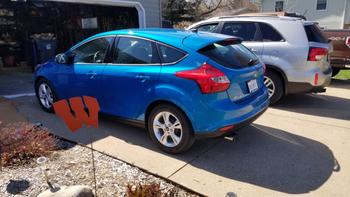 05/04/2021
Perfect
Awesome product. Bought commuter car (2013 focus se hatchback, manual) and wanted to improve fuel economy, this was part of the recipe. It took 2.5 hours to remove old, install new. Sound is great, quiet off the throttle and cruising, but noticeable when on it. Great packaging and customer service. Gained about 3 mpg with the exhaust, cold air intake, and fresh plugs (39.5 mpg). Thank you!
Ben H.

United States
You got great mileage improvement with the changes you made:-) Thanks for your feedback.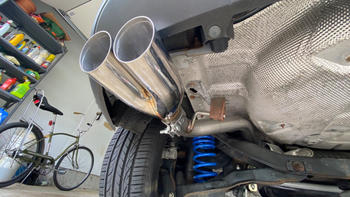 08/19/2020
Stealth exhaust review
Great product from start to finish. The exhaust is packaged very nicely and had everything it said it would have. The instructions are detailed, as long as you can read them you will get the exhaust on. As far as quality the welds are clean, the material is quality and fits together nicely. For performance, the exhaust system does wake the car up a lot especially when you are in the lower range of rpm. Throttle response is better and the exhaust note is deep. No more struggling to pull hills in 5th gear assuming you have a manual. From personal install experience the hardest part is getting the stock exhaust out and I would recommend having a extra set of hands to help with the job. 10/10 system.
sam r.

United States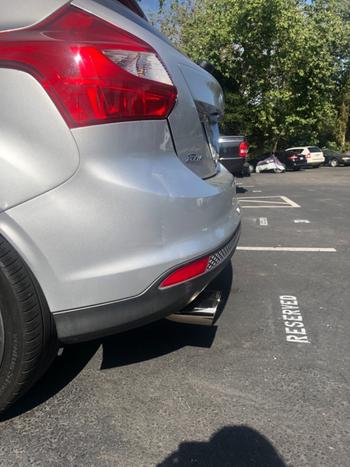 06/24/2020
Quality Parts, easy Install
Overall I was blown away by the quality of the pieces that arrived along with the easy to read instructions. Installed it myself in a couple of hours and some basic tools including a pipe cutter to remove the OEM exhaust. I'm very impressed with the results as the car is much more lively and isn't obnoxious at all!
Caine V.

United States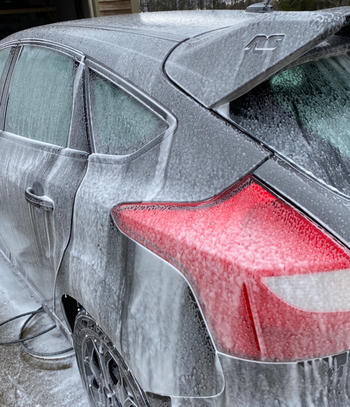 04/12/2020
Great exhaust
It took a while to saw off the old exhaust but we managed to get It off, and when I first started up it sounded really good not too loud but not quiet, shipping was fast , I highly recommend it
Mason B.

United States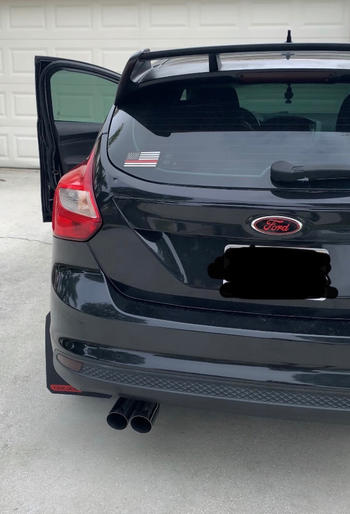 01/01/2020
Stealth exhaust kit
It was really easy to install except getting over the axle. We had to remove the heat shield. Sounds good, not too loud. My neighbors won't complain So far I love it!
GREG P.

United States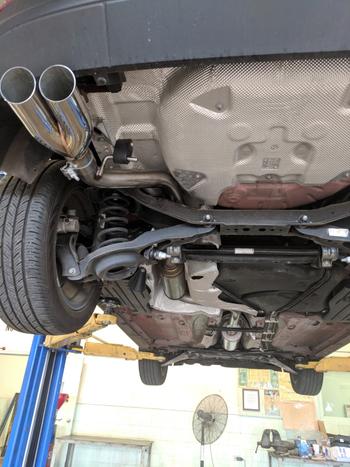 08/29/2018
Decent exhaust for grown-ups.
It doesn't sound like a fart-can and has a decently-modest low rumble to it. Shipping was fast (even to Hawaii) and installation was a breeze. All I used was a lift, hacksaw, metric sockets and some lube for the hangers. About 1 hour to install as a first-timer.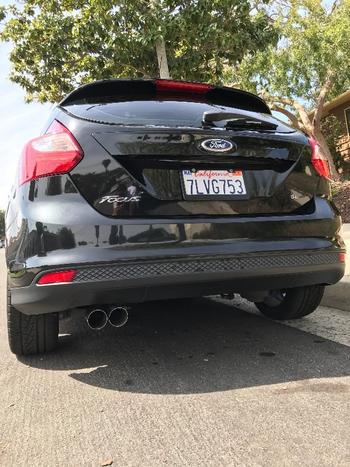 04/13/2018
Great sounding exhuast
I love the sound it makes and it definitely added some extra power up top in the power band. Only drawback is I talked to a welder and he said some of the welds weren't that great, but acceptable.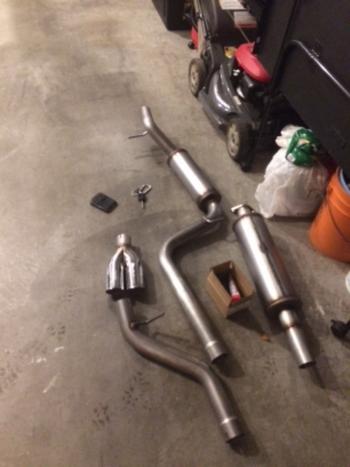 10/20/2017
Crisp perfect sound!!
The stealth exhaust is perfect, you drive around town and it's not annoying and still noticeable. The second you give it some throttle the car comes alive and the sound is perfect and sounds great. Super easy to do did it with jack stands and a grinder to cut old exhaust. Loving every second with it
02/26/2022
Great product, would recommend
The stealth exhaust is indeed very, very quiet for being a straight-through design. If you're already running stiffer engine mounts — which you absolutely should be doing as the very first mod you do to your car, IMHO, since the stockers are so soft that your engine just flops around impotently like a spent p0rn star — you won't notice any additional noise whatsoever. In fact, if you don't care about the additional attention from LEO's or prudish neighbors, you might consider the race exhaust in such case. The power increase is noticeable — although perhaps not quite as noticeable as the [Steeda intake + larger 63mm throttle body + MST connecting sleeve], which I had already added. One weird thing I noticed is that the engine actually runs a lot more smoothly now; it just purrs without any hiccups. It's like night and day compared to when I was running 87 octane on the stocker intake and exhaust. The engine used to bog and shudder off the line, but now when I drop the clutch it engages in smooth, linear fashion. Excellent. One complaint: the clamps that come in the kit are not optimal. I don't like crush clamps, and I don't like using flat band clamps on lap joints. They should have used 2.5" lap joint clamps, which is what I went with (because the exhaust joints here are indeed lap joints, not flat unions). Also, I don't believe in using this exhaust assembly cement that they sell. The better product to use is Permatex Ultra Copper high-temp RTV, which will remain flexible to better withstand the vibrations of the I-4 engine over time. WHEN YOU DO THE INSTALL, here are some tips: 1. The bolts on my flex pipe flange were totally corroded due to salt and heat, and I had to resort to cutting them off with an angle grinder. Yours probably will be like this too, especially if you live up north. When you start cutting, BE CAREFUL NOT TO ACCIDENTALLY CUT INTO THE FLEX PIPE FLANGE ITSELF. Then you have problems! It's easy to do this by accident! 2. Save the final adjustment of the exhaust tip for the very last step. Make sure you reinstall the stiffening bracket on the middle of the undercarriage first, as it tends to push up on the whole assembly and rotate it. 3. You'll need a reciprocating saw or exhaust cutting tool to get the stock exhaust off the car. I recommend a sawzall with an 18 TPI metal cutting blade, which you can get at HF for pretty cheap. You'll also need some silicone grease for the hangers, and I recommend using some high-temp threadlocker for your exhaust clamp bolts. Finally, when you do this job, it's a great time to go ahead and add chassis stiffening upgrades from TB Performance. Danny Check is a great craftsman and his products are excellent. I threw on his rear-mid chassis brace and 6-point crossmember brace when I did this job, and I do notice/appreciate the additional stiffness when swerving around on the highway at speed... and let me tell you what, you will definitely be speeding a lot more once you get this exhaust onto the car! This is a quality exhaust made from stainless steel. It's priced right, and it adds a lot of fun to my daily driver. Highly recommended. - Lash LaRue
Lash L.

United States
01/11/2022
sounds real clean
It doesn't sound raspy at all, it actually has a little growl to it
Ivan P.

United States
12/29/2021
very easy install did show up 2 days late cause of shipping troubles
Parker S.

United States
10/21/2021
Stealth Exhaust
I have had the exhaust on for a few days now and I am absolutely in love with it. Wonderful burbles at lower rpms and will get nice and loud at the top of the rev range. There is no drone to speak of on the freeway at any speed if you are gentle with the pedal. If you put your foot into it, it will make a noise but nothing distracting or irritating as some exhaust do.
Peter B.

United States
06/22/2021
Bad drone sound
Ever since I got this exhaust on it drones so loud on the inside it's ridiculous idk if something is wrong with the exhaust or what but it's so bad whenever someone gets in my car they notice it it's super loud on the inside and not pleasant at all
Joey

United States
Hello Joey, thanks for your feedback but you purchased the race exhaust system which is louder and it includes a sound clip for reference. Your review is in the wrong area....this is the Stealth exhaust review section. I would recommend adding an extra muffler in the long mid-pipe or order our stealth section to remedy the noise problem. Thanks again. FSWERKS
02/12/2021
Way Better than stock!
I like how it's sounds not too loud but it sounds just right!
Erik H.

United States
07/03/2020
2.5" Stealth exhaust.
Excellent. With right cut-off blade for stainless, removal of old exhaust went well. New exhaust install also went well. Very pleased with product. No drone in town or highway. Moderate drone pulling a steep hill. Very happy as is my son whose car we installed on.
Chris B.

United States
02/21/2020
Love that burble!
The fitment was perfect, and the tips look great. I love the back pressure burble when decelerating! It sounds pretty good when you're getting on the throttle, and there is almost no drone at highway speeds, but around town when accelerating slowly, the drone is pretty bad! I should have known better than to put an exhaust system on a 4 cylinder. At least my car is standard shift so it doesn't sound too bad.
Jerry K.

United States
02/20/2020
Stealth exhaust
Very easy to install. Sounds great not to loud. It's perfect sounding for a daily driver. Doesn't have that crappy Honda sound.
Ray R.

United States
01/07/2020
if you want some noise this is the way to go
So far have had a great experience with the exhaust. It definitely gives your car a nice little rumble. Other than having to be super cautious to not wake up the neighbors at night it has been fantastic.
Garret B.

United States
12/22/2019
Great exhaust, great quality
I've had it on for about 2 weeks now. It sounds great compared to stock. Not too noisy so it's not for those that want to rattle the neighborhood. The sound is great for a mix of regular driving but gives the car life when you're feeling sporty. I haven't experienced drone yet so far so good.
Martin A.

United States