FSWERKS 25mm Rear Adjustable Sway Bar – Ford Focus ST EcoBoost 2.0L 2013-2018
SKU:
FS130R
The FSWERKS rear sway bar is designed to improve handling and stability without affecting ride quality. The adjustable design allows the end user to fine tune the sway bar from firm to normal within minutes. We developed a 25mm diameter solid bar to improve steering response, reduce understeer and keep bodyroll in check. The FSWERKS mandrel bent sway bar kit includes stiffer polyurethane bushings for quicker suspension response, and all the necessary hardware to ensure a factory like bolt-on fitment. The FSWERKS sway bar is compatible with stock and most aftermarket endlinks.
25mm two position adjustable rear sway bar
Developed for street or track use
Supplied with brackets and polyurethane bushings
Satin black powdercoated finish
Weighs only 13.5lbs
---
Customer Reviews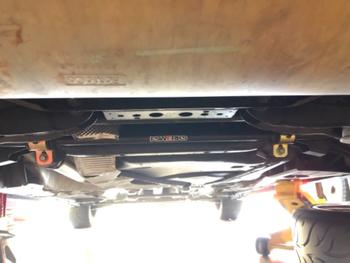 10/17/2018
A Must have for handling!
It made such a night and day difference installing the sway bar, I had it on the softest setting for a few weeks and that alone was enough to stabilize the car and get rid of the roll. I have it now on the hard setting and the car feels tighter at the rear and gives you more of the 'on rails' feel but might not be ideal for someone who commutes. Freeway lane changes have never been the same!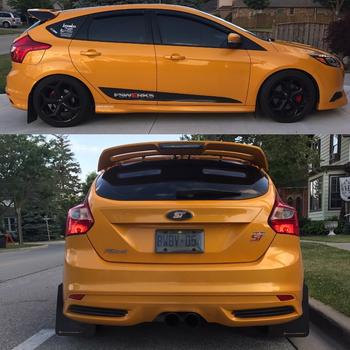 06/18/2017
Handles great
stiffened up the rear end noticably around corners and overall makes the rear end of the car handle in a much more predictable way. I also have the fswerks lower front stress bar, wheel spacers and lowering springs installed and this made the biggest difference out of all of them.
04/24/2020
Handling upgrade
Love how it tightens and makes the feeling more responsive in and out of turns.
Christopher R.

United States
06/29/2018
Focus ST Rear Sway Bar
Fantastic! The car feels much more solid and controllable in the turns. Zero negative effects to ride quality, just better handling.
05/09/2017
Easy Install
Took only 45 minutes to install and made a world of difference during transitions. I'm on stock suspension and wanted a little more response without sacrificing ride comfort so this was a wonderful addition. Really enjoying this upgrade:)
07/23/2016
Great
Really sturdy. Well built. Hell of a difference on lane changes on the high way. One thing i would recommend though... If you dont have an upgraded suspension keep it on the softer side.