FSWERKS Intercooler Kit - Ford Focus ST 2013-2018
SKU:
FS096
The FSWERKS high-performance intercooler kit for the Mk3 Ford Focus ST includes everything you need to optimize the performance of your vehicle. The larger than stock, FSWERKS intercooler is essential for sustained high speed or track use and is not as prone to heat soak as the smaller OEM unit it replaces (CV61-9L440-DB).  

Features:
 Bar and plate construction
 Cast end tanks for smooth flow
 Core size 559mm x 203mm x 89mm (22in x 8in x 3.5in)
 FMIC Supports approx. 500 horsepower
 No drilling is required for installation, Bolt-On design
 Brackets, hardware and instructions included
Technical:
Early on testing revealed the need for a larger than stock and more efficient intercooler core to improve the performance of the MK3 Focus ST. FSWERKS has developed a considerably larger and more efficient intercooler kit to reduce intake air temperatures. Lightweight cast alloy end tanks ensure improved intake airflow.
Notes:
-Please allow approximately 2-3 business days before this item ships.
-Removal of the vehicle AGS (Active Grill Shutter) is required for installation of this product.
-An optional vinyl FSWERKS logo template is available for painting
Installation instructions - VIEW PDF INSTRUCTIONS
---
Customer Reviews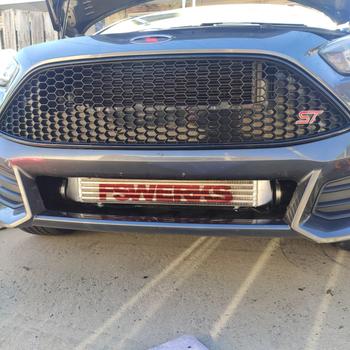 09/04/2021
Best fitment, easiest intall... Beautiful
This intercooler is amazing, from every weld to how the parts fit. Instructions are easy to follow. Great product and price.
Brian C.

United States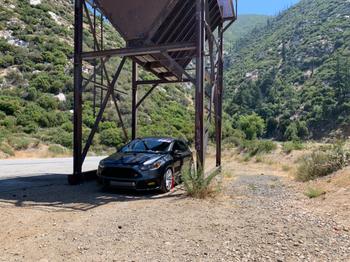 06/29/2020
Amazing
Good customer service, got a call on a Friday letting me know I can pick up my part the following week. Four stars because the instructions cd didn't seem to work but I was still able to put the part on easily just like a puzzle
Wesley H.

United States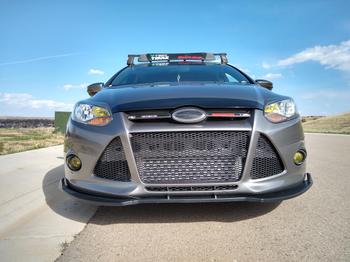 05/04/2020
Great!
Excellent, keeps charge temps down in my st sedan. Would highly recommend. Here is a video of putting it in along side some other stuff too. https://www.youtube.com/watch?v=iY4cvAeIgp0
Ryan S.

United States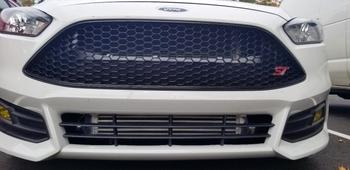 10/18/2019
Heavy duty you can trust
Not a bad install if you know what you doing. I like the built of this item the welding is top notch. I've seen now charge temps no higher then 20 degrees compared to ambient temps....
lester a.

United States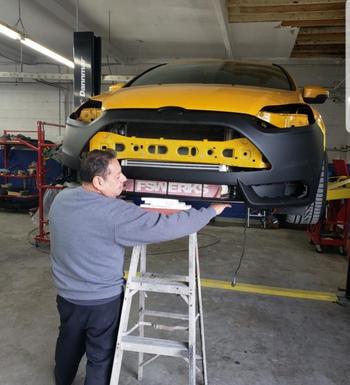 02/22/2019
It was an easy install
It was an easy install no complications, after install I notice the increase of power, very pleased.
Thanks for your feedback Hugo and picture attached :)
12/27/2018
Fswerks intercooler
Great cooler. Had small problem fitting the MAP sensor and had to make a bracket but the cooler itself is great.
Thanks for your feedback Dennis. I think this bracket was needed since your car was EDM/German and the MAP sensor is slightly different than North America cars. Thanks again :-)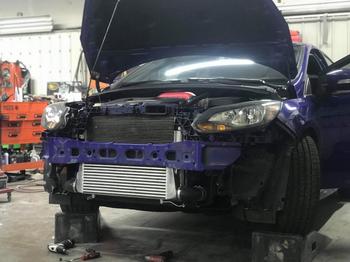 12/14/2018
This intercooler is the bees knees
I love this thing by far the best mod for the focus. Haven't seen charge temps any higher than 15 degrees above ambient even under hard driving
10/18/2017
Best for the money
Easy to install once I had the stage 3 tune put on the car will throw you back in your seat and the charge air temps are ridiculously lower compared to the stock intercooler
05/10/2023
Great Intercooler
Super easy to install and works fantastic. Even in WOT pulls my charge air temps never get over 10 degrees above ambient.
Ethan C.

Canada
05/10/2023
Great Intercooler
Super easy to install and works fantastic. Even in WOT pulls my charge air temps never get over 10 degrees above ambient.
Ethan C.

Canada
05/10/2023
Great Intercooler
Super easy to install and works fantastic. Even in WOT pulls my charge air temps never get over 10 degrees above ambient.
Ethan C.

Canada
07/06/2021
Awesome
The air is cold! Install straight forward but involved yet worth it.
Addie R.

United States
04/06/2021
Wow!
Shipped fast, the install was easy and my charge temps are ridiculously lower. I know everyone says it but WTH was Ford thinking with that stock intercooler. Looks great installed, clear directions and priced right. Not sure how any other FMIC on the market sell priced so much more.
D. Simpson

United States
12/18/2020
Best bang for your buck!!
Quick shipping and very easy install. Would recommend this over any other. It is the best bang for your buck and it works amazing!!!! I'm a welder and the quality of the welds and the overall intercooler is very good. Can not say enough good about fswerks! Just wish they sent me a sticker haha
Zach K.

United States
Thanks very much for your feedback Zach :-)
10/07/2020
Super fast shipping!
Received in under a week from ordering!
Luke B.

United States
07/12/2020
Intercooler
Great product for the focus ST has kept my charge air temps down 8-10 degrees below ambient. WOT pulls feel much more consistent.
Nicholas H.

United States
03/14/2020
Easy and Effective
The install was remarkably easy, instructions were adequate but the resulting performance was awesome.
jason t.

United States
Thanks for your feedback Jason :-)
09/17/2019
Perfect for me!
Awesome, install was a breeze. I'm still not quite sure how it mounts to upper brace but otherwise really good. I'll be data logging soon to watch intake temperature! Thank you for offering such a value product looking forward to more purchases in the future!
Jordan J.

United States
08/16/2019
FSWERKS INTERCOOLER
Put it on the car a month ago and it's been going great ever since. SUPER easy install (after you remove the active shutters) and had all the hardware that was needed. Great product, great company.
Scott S.

United States