FSWERKS Stainless Steel Race Exhaust System - Ford Focus Coupe/Sedan 2000-2011
SKU:
FS022SS
We use 2.5" diameter mandrel bent T304 stainless steel tubing in our designs for maximum flow and horsepower. FSWerks systems come with our exclusive stainless steel high-flow straight-through design muffler and are finished off with a beautifully polished 3.5" angle cut T304 stainless steel tip. Also included are the necessary clamps and hardware to allow for an easy installation. All our stainless steel systems are backed by a 5 year limited warranty.
Stainless Tubing 
• Mandrel bent heavy wall T304 stainless steel construction
• Provides optimal flow

Precision Welding 
• Tig and Mig welds are used on our systems during assembly

Stainless Steel Flanges and Hanger Rods
• All of our exhaust flanges are laser cut out of T304 stainless steel and our hanger rods are cut from solid bars

Angle Cut Tip 
• Precision angle cut tip for agressive look
• Welded on stainless steel with etched FSWERKS logo

Optional accessories you may be interested in:
Wurth Exhaust Assembly Paste
Fitment:
Ford Focus DOHC Zetec 2.0L 2000 2001 2002 2003 2004 Sedan
Ford Focus SOHC SPI 2.0L 2000 2001 2002 2003 2004 Sedan
Ford Focus ST Duratec 2.3L  2005 2006 2007 Sedan
Ford Focus Duratec 2.0L 2005 2006 2007  Sedan including ZX4
Ford Focus Duratec 2.0L 2008 2009 2010 2011 Coupe & Sedan
IMPORTANT : Includes all necessary gaskets, clamps, and mounting hardware for assembly. DOES NOT require welding!
---
Customer Reviews
10/07/2021
Race Exhaust 2006 Focus ZX4 ST
Super fast shipping. Easy install for a first time home installer. The easy to understand instructions included pictures to help illustrate the process. The sound is great! I have this exhaust paired with a FSwerks CAI and the sound is not too loud but not quiet by any means; she sounds mean. Once again FSwerks came through with a quality product and great service.
Robert P.

United States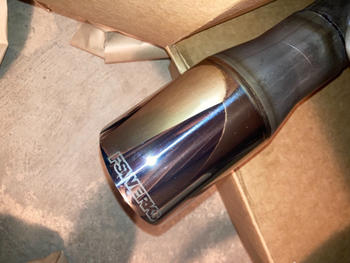 02/15/2021
Is it rice?
So I bought this hoping that it was a good buy. Will be easy to install? Is it loud? Is there a lot of drone? I'm coming from off road trucks with flow masters. I'm actually impressed with the sound. To bad I have an automatic, but it was super easy to install and it's sounds really really good. It's kinda load when I first start my 2011 focus se but is mellow in a few short moments. Very little drone if any. I find myself turning my music off to listen to my exhaust. A good buy!
Roman G.

United States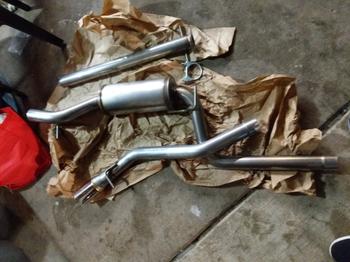 11/22/2019
Great exhaust for the money!
Sounds excellent, not excessively loud with very slight drone cruising at 80mph. Nice deep tone throughout the power band. Would recommend this to anyone. Check out installation and a couple sound clips on Instagram @ferdfuccass
Jesse N.

United States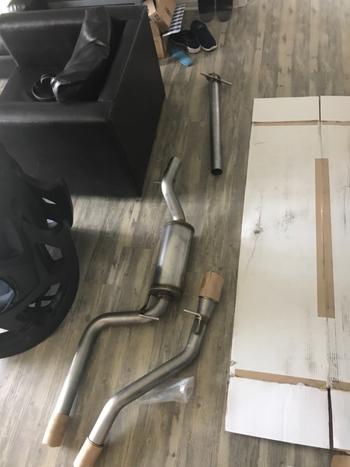 09/23/2019
AMAZING
I'm not gonna lie, I didn't have the highest hopes when I first bought this. I thought it wasn't really possible to make a basic Ford Focus sound good. I was VERY wrong. Install was easy with the right tools and now she sounds beefy! It completely changed the driving experience for me! Don't expect it to pop but it will gurgle especially if you're revving in neutral. If you want to give your focus a lil something extra I highly recommend this!
Brent F.

United States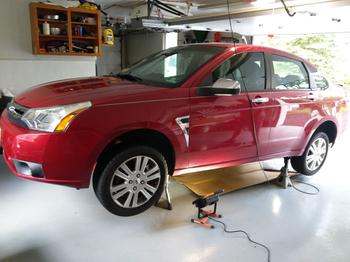 07/20/2018
Worth Every Penny
Easy installation, and never before did 125 HP sound this good. Louder than a stock Infinity G35 and Hyundai Genesis, although other V8's are still beating me out in terms of sound. I'm definitely getting the FSWERKS CAI next, and that'll get the car up to around 130 HP. This car is bone-stock except the exhaust so far, but my friends thought it was pushing closer to 160 or 200 HP from the sound. If only. Word of caution, CUTTING THE OLD EXHAUST IS A MUST, unless you remove part of the axle or something I wouldn't risk. But how could I ever go back the old one anyways? THANK YOU FSWERKS YOU HAVE MY LOYALTY!!!
07/02/2022
Exhaust
Great product! I love it you guys are amazing and for the price it's well worth it, great sound and not obnoxious either great product looking forward to buying more products for my car.
Chris S.

United States
04/24/2022
2009 Coupe SE Exhaust
Put this exhaust on my 09 coupe SE. Sounds good and made the car even more enjoyable to drive. Loud enough to know it's there but isn't obnoxious. There is a dowel on the front flex pipe that will need to be cut off and ground down flush to properly install the exhaust just FYI so a grinder and cutoff wheel is highly recommended. Overall the exhaust went together well and fit great. Would highly recommend it.
Bowen J.

United States
Thanks for your feedback Bowen :-)
03/23/2022
Fairly easy install with the right tools. I would follow the directions for lubing the hangers.
Benjamin R.

United States
03/11/2022
Fantastic Product
I bought this exhaust for my 2011 Focus and it fit perfectly. The instructions were simple and easy to follow. The installation didn't take long after I got the stock exhaust out. It sounds good as well, nice drone but not over the top annoying. 100% would recommend.
Cuyler T.

United States
03/07/2022
2004 focus zts with the 2.3l
100,000,000,000,000% will buy again made my focus sound so good and I did not think that it would do any performance improvements to my car but it did it's way more responsive now and this is the first mod that I have done to this car for now lol
Tyler P.

United States
09/09/2021
Too quiet
Exhaust was crazy easy and fast to put on. Literally took me 10 minutes max up on the lift. Has some crackles and pops occasionally but not nearly as loud as I had hoped. Probably coulda went with the slightly cheaper exhaust and got the same sound. The muffler it came with needs to be deleted, gonna have to do that soon. I'd like it to be as loud as possible but other than the quiet sound the Quality is top notch.
Cody

United States
08/11/2021
An unexpected surprise
I honestly didn't think I would enjoy this as much as I did but for $400 this was the best purchase I have ever made for my focus!
Trevor F.

United States
08/01/2021
Money well spent
The exhaust lined up perfect. It was super easy to install(mine came with instructions in case your someone that's never done one before). The exhaust sounds great on the car. Also the customer service at fswerks is awesome. I messaged them with a question about my order and they got right back to me with everything I wanted to kno. Definitely recommended
Riley G.

United States
04/08/2021
Fswerks race exhaust system
The fswerks race exhaust system is exactly what the website shows. It arrived quickly and in new condition. I followed the included instructions and installation was easy. The cut was perfect and the sound is great. As described, it is loud.
Curt

United States
04/02/2021
Great turnout
The new exhaust sounds great! Way better than the stock is was just a little bit of pain removing the old exhaust but putting in the new exhaust was a breeze ! Highly recommend to get a little more push and great sound to your focus
Jeourdin E.

United States
10/19/2020
Amazing sound! Clear gains!
I love it, but have one minor issue with the fitment of the tip on my 2006 Focus ST. It touches at the top side of the tip. I will go back and bend the hanging bracket later. Still a big fan, but something to watch out for that can be worse if you don't happen to have a dad who owns a shop. :)
Christopher P.

United States
06/16/2020
Great sound
Took about an hour to install, paired with a Weapon*R exhaust manifold and it sounds amazing. Just need a tuner and a tune to make changes to the computer for what i've taken out, also has an EGR delete and the intake runner flaps removed
Andrew K.

United States
05/25/2020
Fanfreakingtastic
Sounds amazing on my 2010 focus
Cody L.

United States
05/04/2020
Awesome A+
This exhaust along with a tune is amazing. Sounds so good and loud just how I like it.
Joe M.

United States
03/12/2020
Love it
Pretty loud and easy to install
Brandon B.

United States