Triple R Composites Front Splitter - Ford Focus ST 2015-2018
SKU:
TRSPLTR3
Transform the appearance of your car with the Triple R Composites lower front lip spoiler for the 2015+ Ford Focus ST. These are made from fiberglass and finished in a semi-gloss black. Mounting hardware is included. The installation consists of drilling several small holes underneath the front bumper. Takes approximately 1 hour for installation. Made in England.
Note: Fiberglass spoilers have a black coating but are not considered show quality, they are intended to be coated with a final paint for the perfect look.
However, the majority of customers simply bolt them on and use them as is.
---
Customer Reviews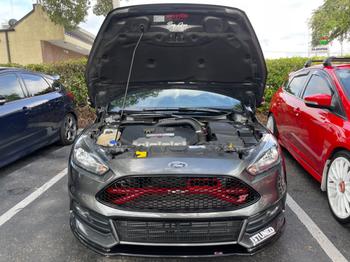 06/30/2021
The gentleman's body kit.
Easy install. Everything is provided. I used a drill, allen wrench, and socket wrench to get it done. I went with TRC all the way around, the look isn't too HOT BOI but makes the car look aggressive without a the obnoxious LOOK AT ME aero kits. 10/10 would buy again. Thanks Raffi!
Christopher R.

United States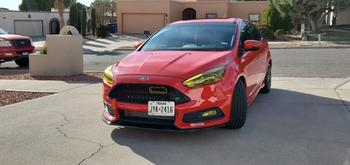 12/15/2020
No downsides to this beauty.
With an extra set of hands, and ensuring not to scratch her, it sure was worth it to see it all bolted on. Changes the look of the car big time.
Jorge C.

United States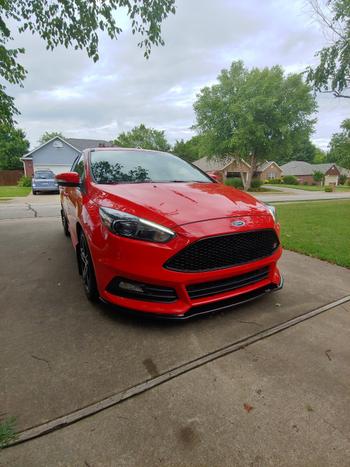 07/09/2020
Best front splitter for the Focus
The quality of the splitter is great. Lightweight yet durable. Installation was very easy. Quick delivery too.
Kelce C.

United States
12/19/2019
Front splitter
Love this splitter. Was bought by my girlfriend as a b-day present and looks amazing! Took under an hour to install and fitment was perfect. Shipping was hassle free and quick.
Erik C.

United States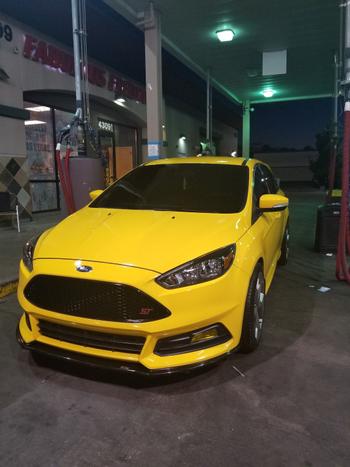 09/11/2019
Very good . Fast delivery.
Very good . Fast delivery. This is my second Trc front lip from you guys and they both delivered fast and good customer service when I called about my first one. Would purchase again :)
Erik B.

United States
Thanks very much Erik, we appreciate it :)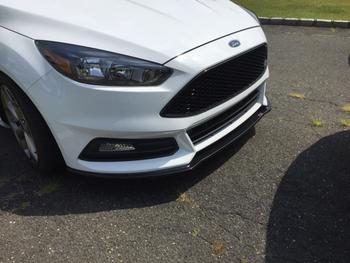 08/10/2017
TRC front splitter
super quality piece fit perfect looks great like it belonged on the car from factory , just be cautious of curbs and driveways !
07/16/2021
Splinters
As usual Very high quality parts Great response And on time Damage free
ANDREW S.

United States
05/21/2021
Triple R Composite
Very nice finish. Really like the final look on the car
Roman L.

United States
Thanks for your feedback Roman :-)
04/26/2021
Looks great
This lip is definitely a must if you wanna go for a clean flush look. Pricey but it'll break some necks trust me
Dennys V.

United States
04/15/2021
Front Splitter
Great packaging, came al safe and like how it should. Hardware is good quality too and isn't hard to put on the car
Dimitrios D.

United States
08/26/2020
Awesome Splitter
Fit and finish was spot on. It almost lined itself up, and customer service from FSWERKS was superb. Couldn't be happier.
David D.

United States
02/05/2019
Love it.
It was a breeze to install and looks great. I just wish they would include automotive tape in the package. Well worth it.
10/23/2018
Triple R Composites Front Splitter
Fit as expected. Pretty straight forward install. It definitely changes the look of car. Especially if you're lowered with wheel spacers (20mm - Front/ 25mm Rear)
08/09/2018
2015 -2018 Focus st triple r front splitter
Fswerks delivered it right away. I highly recommend this part for any focus st owners.
06/23/2018
A+ lip
Very easy to install, fits perfect. Highly recommended.
03/28/2018
Splitter looks awesome and easy to install
Received the Splitter a couple weeks ago, had to wait a week to install it due to rain. Anyways, I installed it by myself using ratchet Clamps to hold the splitter in place. With the clamps it took 30 minutes start to finish. Gives a very aggressive, but subtle look. Very solid. Another great product from FSWERKS.
09/01/2017
TRC Front Splitter
Looks great and easily installed. As far as the 1 star comment below about it ripping off at highway speeds I've gone 135 nothing happend must have installed wrong Kayden M.
06/01/2017
Amazing quality and great look
Product came very qyickly. Looks amazing. Install was easy. I'm very happy with the end look.