Lamin-X Fog Light Kit - Ford Fiesta ST 2014-2018
SKU:
F146
Lamin-x Fog Light Covers come precut for both the left & right sides of your Ford Fiesta ST 2014-2018. The ST Model is based off of the U.S. Spec. Includes handling tabs for easy installation. Protects your fog lights from damaging road debris. Choose Clear for invisible protection or Color films to add a bold style.
All films are adhesive-backed for peel n' stick - tools included in order
Optically transparent, glossy variety of clear and color film options
5-year Lamin-x product warranty
Thick enough to protect lenses from daily abuse and wear
---
Customer Reviews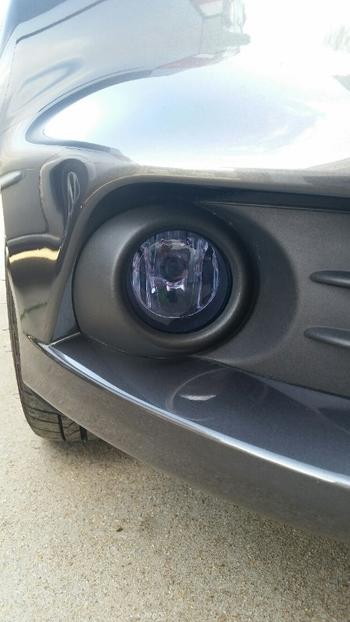 06/02/2017
laminex blue
I went with blue because most people get the yellow, wanted something different, when the lights are off in the sun its blue, not super noticeable at night though, but at the same time doesn't impact negatively, and I wanted them mostly to protect the lens from rocks, and it does that wonderfully. Easy to install, probably easier if you had the fog light housing out of the car. great product overall, will enjoy for quite some time.
08/22/2018
Look great at first
Look great at first then they get hotspots from heat of bulb and turn brown
Hey Matt, Lamin-x does offer a 5 year warranty that protects against fading, cracking, lifting, or hazing., so feel free to contact us or them to get this taken care of for you.
01/22/2017
Good Quality Overlay
Took about 10 minutes to install. Thanks to the small opening at the bottom of the fog lights no need to remove them. Cleaned light and tried off then installed sticker dry, Looks super yellow and adds some aggressiveness to the car.
04/20/2016
A must buy for highway drivers
This is a must if your daily commute takes you on the highway at all, the fog lights on the fiesta ST are super low and are a target to get destroyed by rocks. The lamin-x being pre-cut was convenient though I would recommend you remove the foglights from the bumper first. Since the film is cut a bit bigger than the lights it can be a pain to wiggle the film in between the bumper and the light.