Lamin-X Fog Light Kit - Ford Focus 2005-2007
SKU:
F114
Lamin-x Fog Light Covers precut for both the left & right sides of your Ford Focus (2005,2006,2007).  Includes handling tabs for easy installation.  Protects your fog lights from damaging road debris.  Choose Clear for invisible protection and/or Color films to add a bold style.  Great accessories for your car.  

Fitment:
Ford Focus Duratec 2.0L 2005 2006 2007
Ford Focus ST Duratec 2.3L 2005 2006 2007
---
Customer Reviews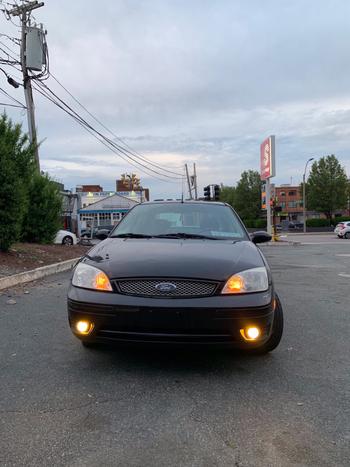 05/28/2019
Fog Lights for ZX4 ST
Overall a very good product. Took little to no effort to install and looks great in the end!
12/22/2017
Fog tint
They were a few millimeters too small for my zx4 and the blue ones only made my fogs look whiter :/
09/26/2017
Not the right size.
Easy to install, and the fogs look great when they are turned on... however, as others have stated, these aren't quite large enough, and they don't entirely cover the fog lamps. It's easy to see that they're too small during the day, when the fog lamps are off. Even though they FUNCTION just fine when the fog lights are on, and it's hard to see the area not covered when they are on, it's an eye sore when you view them up-close with the lights off. If they made these about 1" bigger in diameter, they'd be perfect and it'd easily be a 5-star recommendation.
02/14/2016
Very nice!!
Very easy to installed and looks awesome!!
12/26/2014
Awesome!
These are an awesome way to change up your lights! I drive a 2005 Ford Focus and they did not fit completely around the fog light glass, that's the reason its 4 stars and not 5.
12/09/2014
Street Appearance Package
I drive a 2006 ZX4 ST with the street appearance package. These covers do not fit the fogs as the housings are a larger size than the standard body style.