FSWERKS 5" Decal
SKU:
FSW5
Our vinyl decals are made from professional quality high grade vinyl. They will remove easily from paint, but we do not recommend prolonged attachment to paint due to sunlight may affect the uncovered parts of the paint. Available in our standard FSWERKS.COM logo, or Performance Tuned version. Decal comes with a top liner for easy installation - Simply peel backer off, position decal, affix, then remove top liner.
---
Customer Reviews
08/16/2021
Awesome Decals
Decals went on nicely and are the perfect size. Ordered them after my Fswerks short shifter and shift bushings.
DARREN D.

United States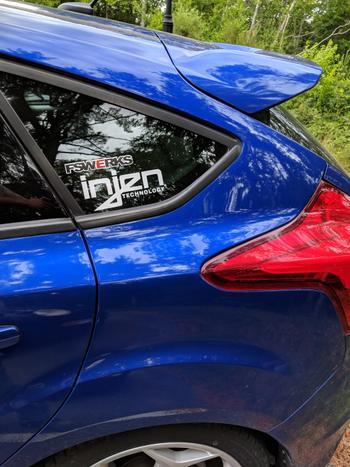 07/03/2018
Nicely sized
It's hard to find stickers that can show off your parts, but don't overshadow the other brands you want to show off with it. Seems this sticker is a nice balance to really stand out without giving your "upgrade menu" any amount of tackyness
03/23/2021
Shipped super FAST!!!
Excellent stickers, had tracking # before the day was out, arrived quickly! A+++!!!
John M.

United States
02/24/2021
Awesome sticker for the car
Great size, isn't overly big and fits perfectly on my Thule fairing.
Riley M.

United States
07/13/2020
Represent
Love it, great deal
Roberto T.

United States
06/22/2020
Good stuff
Love it!!!!!!!!!!!!!!!!!!!!!!
Allan C.

United States
02/23/2019
Good quality
Good quality sticker
09/05/2018
Awesome stickers
Very professional look and finish. Thanks.
06/12/2018
Great
It was a sticker and it stuck?
02/16/2016
great quality!
excellent!