---
Customer Reviews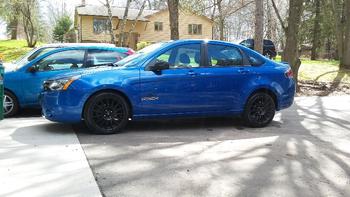 06/16/2017
fswerks decal
I really like the look of the decal it added a great look to my focus
04/05/2021
Decal
It looks really good
Luis F.

United States
10/23/2019
Sticky sticker
Looks good and sticks good
Mitchell E.

Canada
01/13/2019
Black/red 10 inch decal
Garbage! Total piece of crap! Ripped in half as I was installing it. Might have been a defective sticker because everyone always compliments the quality. :(
05/12/2018
Great products, excellent customer service
Always a great experience dealing with fswerks. I've been in the focus scene since 2000 and they have always been there to support the focus community and make new products.
03/10/2017
Nice banner
Really fast shipping since I placed the order on a Tuesday and got it by Friday and I even got an email from them notifying me that the product had been delivered. I got the white outline for my back windshield and it looks dope. They even included 2 small stickers in my order and they give you a $5 coupon for your next purchase in a limited amount of time. I am really happy with all the products I have got from you guys. Looking forward to get your downpipe for my 2016 fost
01/17/2017
Quality Decal
I have purchased many of FSWERKS items and this one is no exception. All are of the highest grade and quality. From Decals to Engine components if your considering and FSWERKS component look no further